Alta Fitness & Recovery
With over 25,000 square feet of fitness and recovery facilities, including a massive outdoor terrace, Alta offers one of the largest residential health and wellness centers in Philadelphia. Featuring dedicated zones for cardio, group fitness, strength, HIIT and recovery, the expansive space has the best in modern fitness technology. Experience everything from Peloton bikes, Wellbeats classes, live classes, Racer Pro ski simulator, SkiErg, Hydrorowers and more.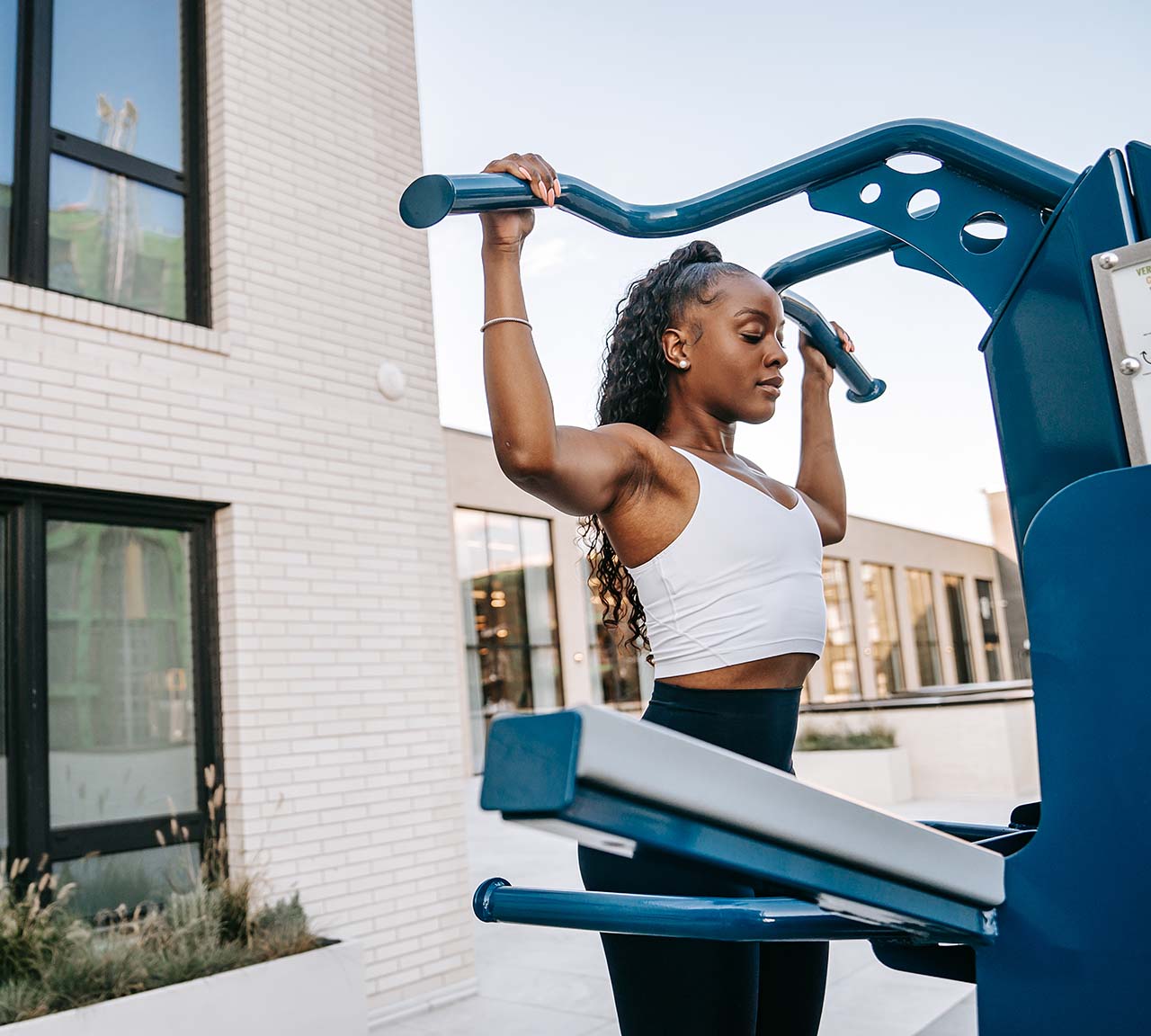 Outdoor Terrace
Take your workout to another level with a massive terrace space featuring yoga, Kopman Sport Bike, Overhead Ladder, Dip Beach, Outdoor Fit Everest Cardio Climber, Fit Helios within a large training space overlooking the bustling public spaces below.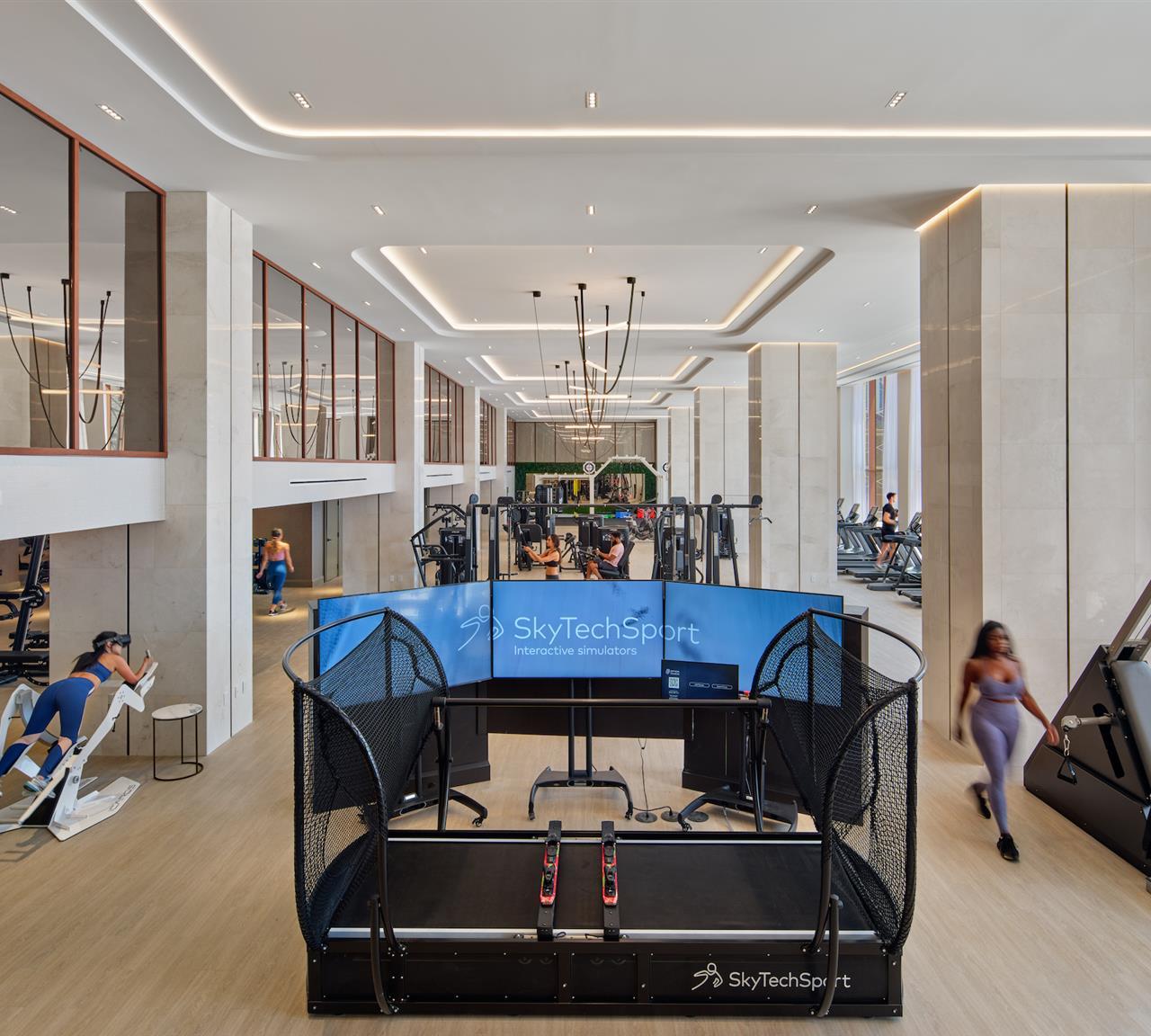 Functional Training
Functional fitness training room with HIIT equipment, including Woodway treadmill, SkiErg, Assault Elite Airbike, Tank M1 Push Sled, and more.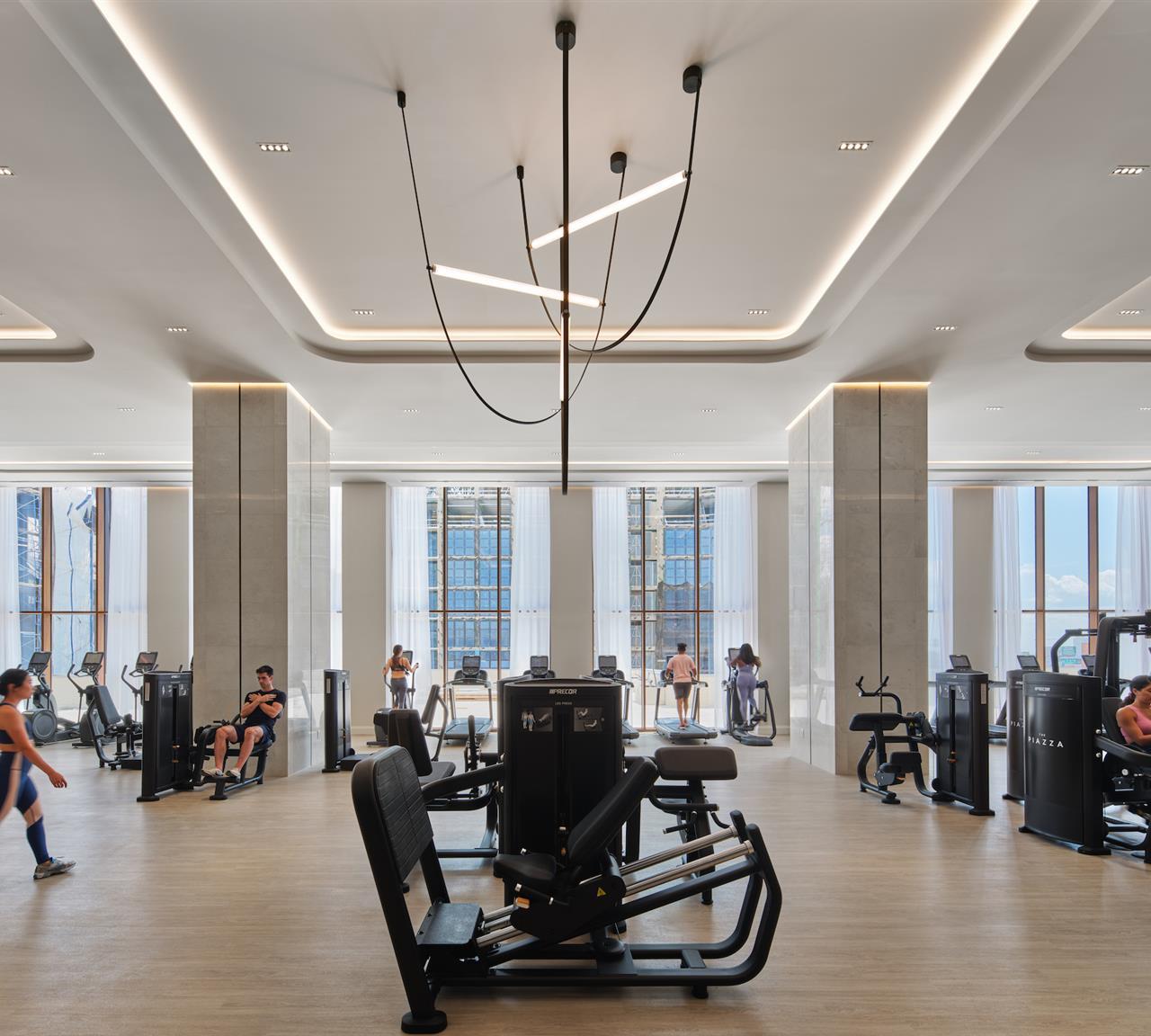 Cardio & Weight Training
Top-of-the-line cardio equipment, including Peloton bikes, Precore treadmills & ellipticals, Hydrorowers, Jacobs Ladder and Stairmaster with interactive touchscreen. A wide variety of free weight, plate-loaded and selectorized equipment stations are at your fingertips.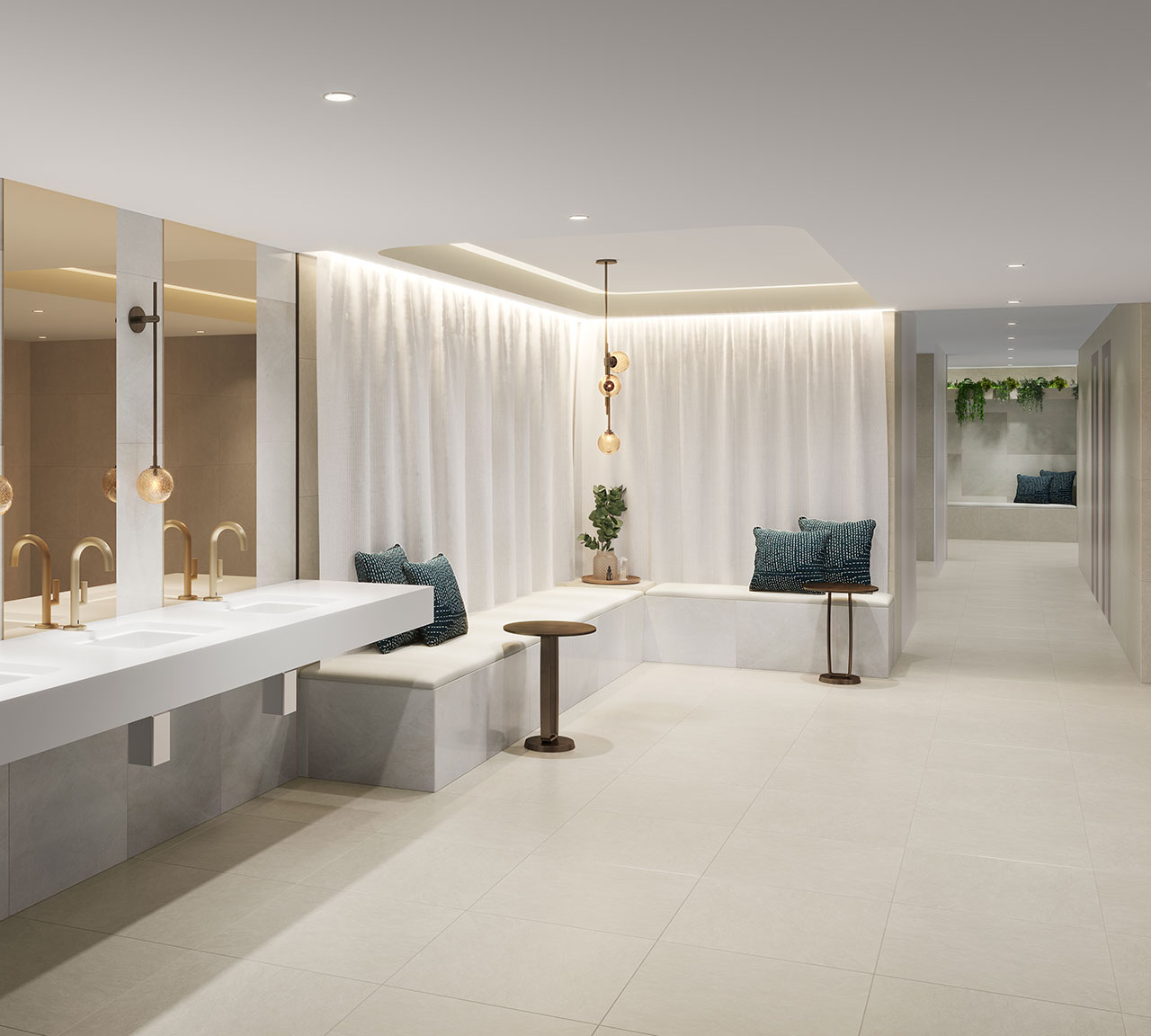 Recovery
Recovery-focused his and her spa amenities include high-pressure showers, dry saunas, steam rooms, stand-up light therapy and tanning, and state-of-the-art Hydro Massage beds. A reservable treatment room is also available for massages, facials, and more.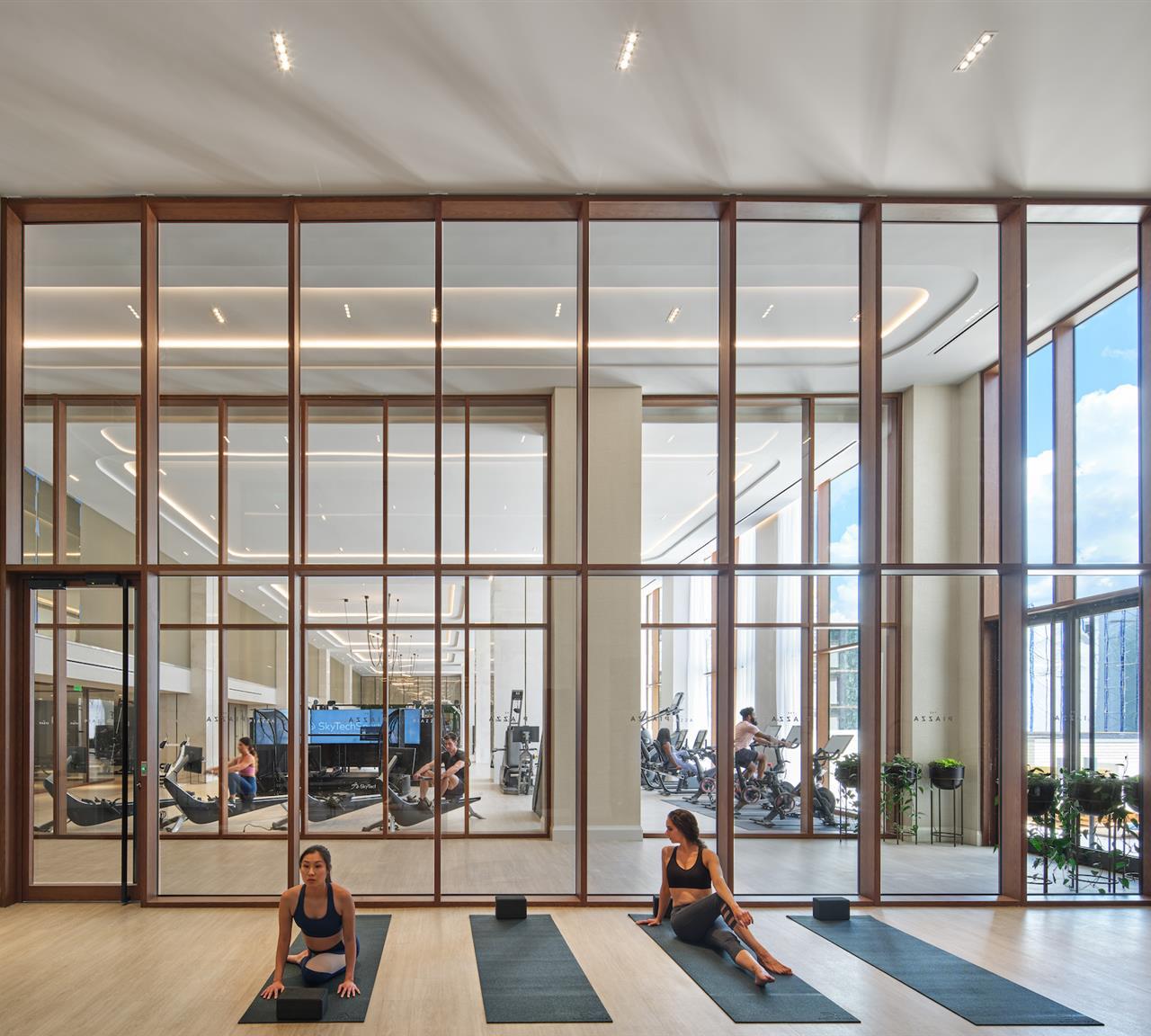 Group Fitness
The group fitness room is equipped with spin bikes, pilates rigs and anytime access to interactive Wellbeats classes. Residents can enjoy regular complimentary trainer-led live fitness classes.

SELECT STUDIO TO 4 BR LAYOUTS AVAILABLE