Aqua Foro
Welcome to Aqua Foro, a stunning 25,000 square foot rooftop pool club complete with interconnected set of large pools, hot tub, splash pad, fire pits, kitchens and lounge space. Like the rooftop gardens of Rome, this unexpected sky garden is simultaneously urban and ethereal. A celebration of water and wellness, Aqua Foro evokes the beauty of an ancient ruin and the thrill of a futuristic retreat.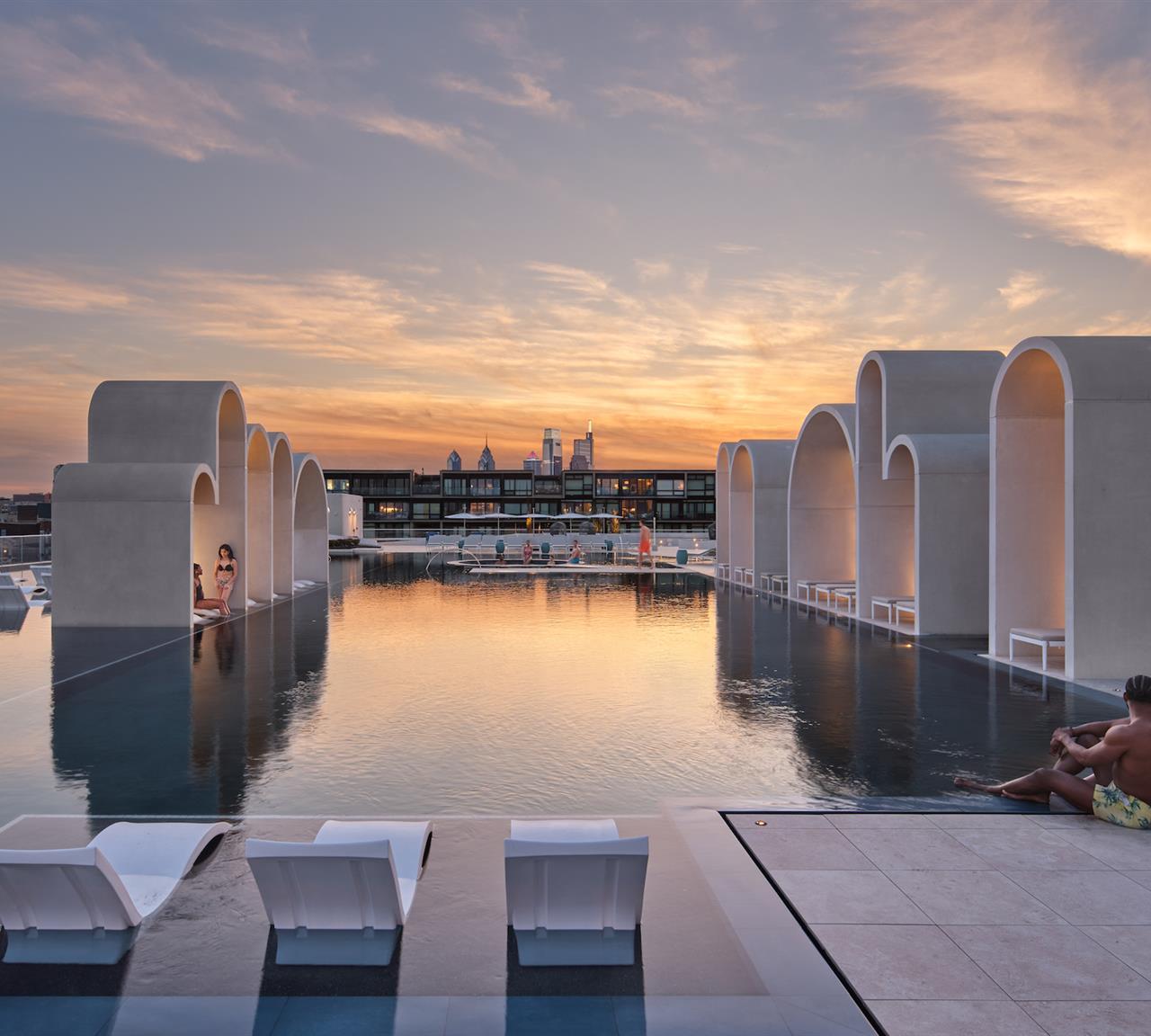 Pools & Hot Tub
Aqua Foro features connected lap and lounge pools, large integrated hot tub, and kid's splash pad. The unconventional transitions between water features make the experience of Aqua Foro less like a pool and more like swimming in architecture.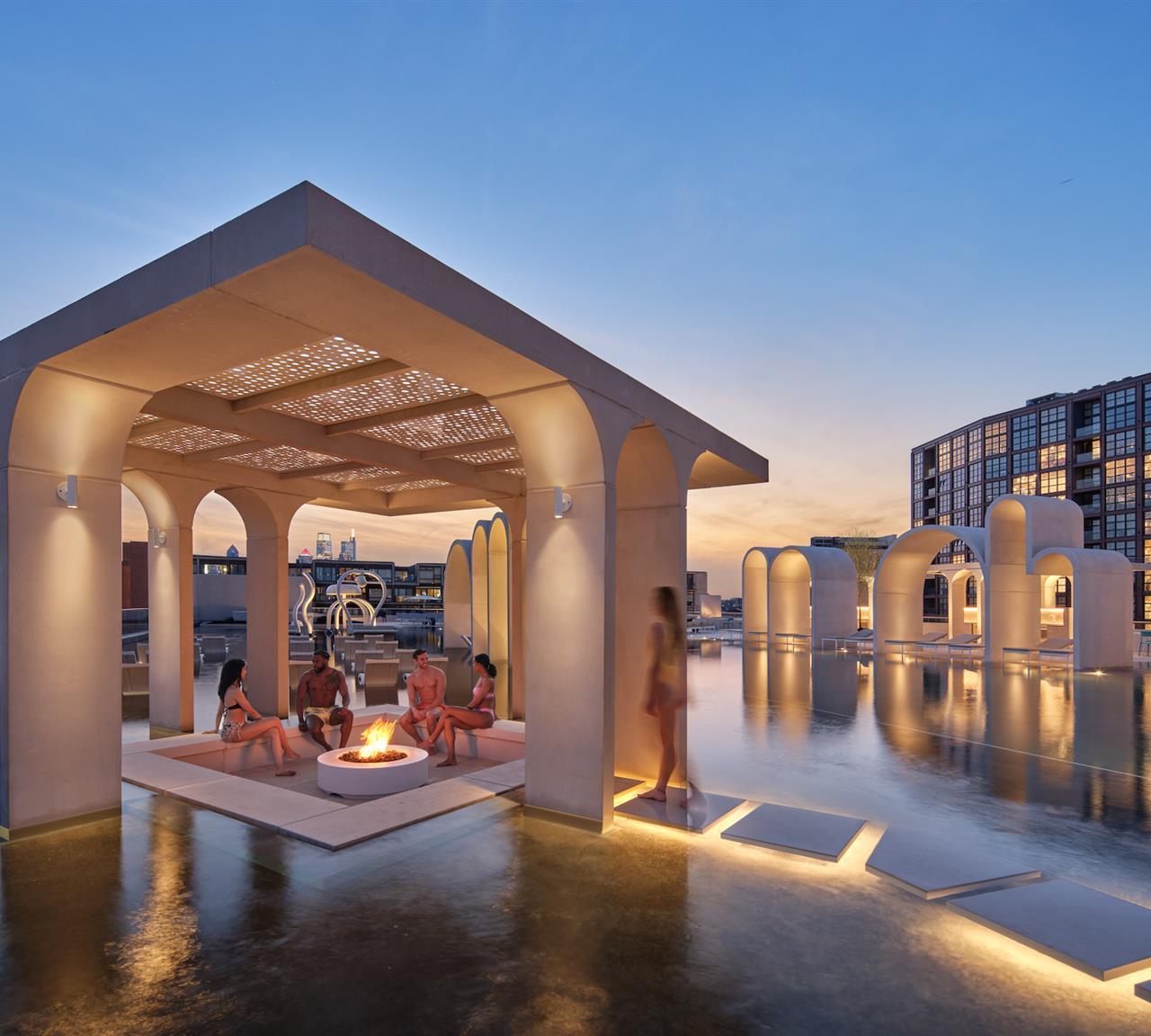 Terrace and Sun Deck
An expansive terrace with cabanas surrounds the pool with dramatic architecture serving as both beautiful design and shade, as well as ample space to lounge, sunbathe and take in the views of the city and waterfront.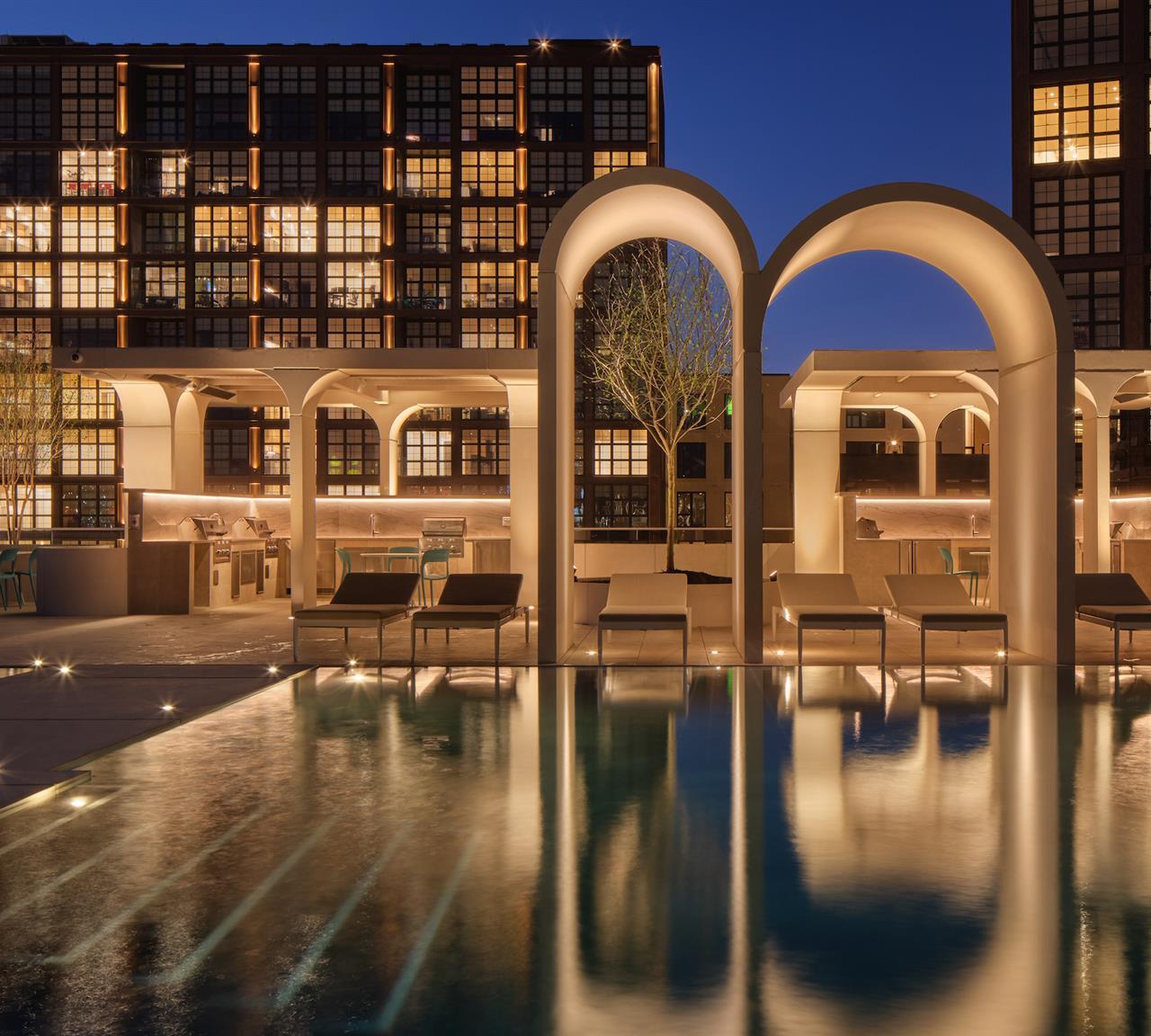 Kitchens & Lounge
Fully-equipped outdoor kitchens featuring ice makers, grills, and sinks, al fresco dining areas, fire pits, and built-in overhead heating perfectly designed for any season and occasion.

Select Studio to 4 BR Layouts available