A monument to industrial charm
A monument to industrial charm, this meticulously-renovated warehouse offers residents an open concept that seamlessly blends state-of-the-art design with rustic exposed brick and rough-hewn beams.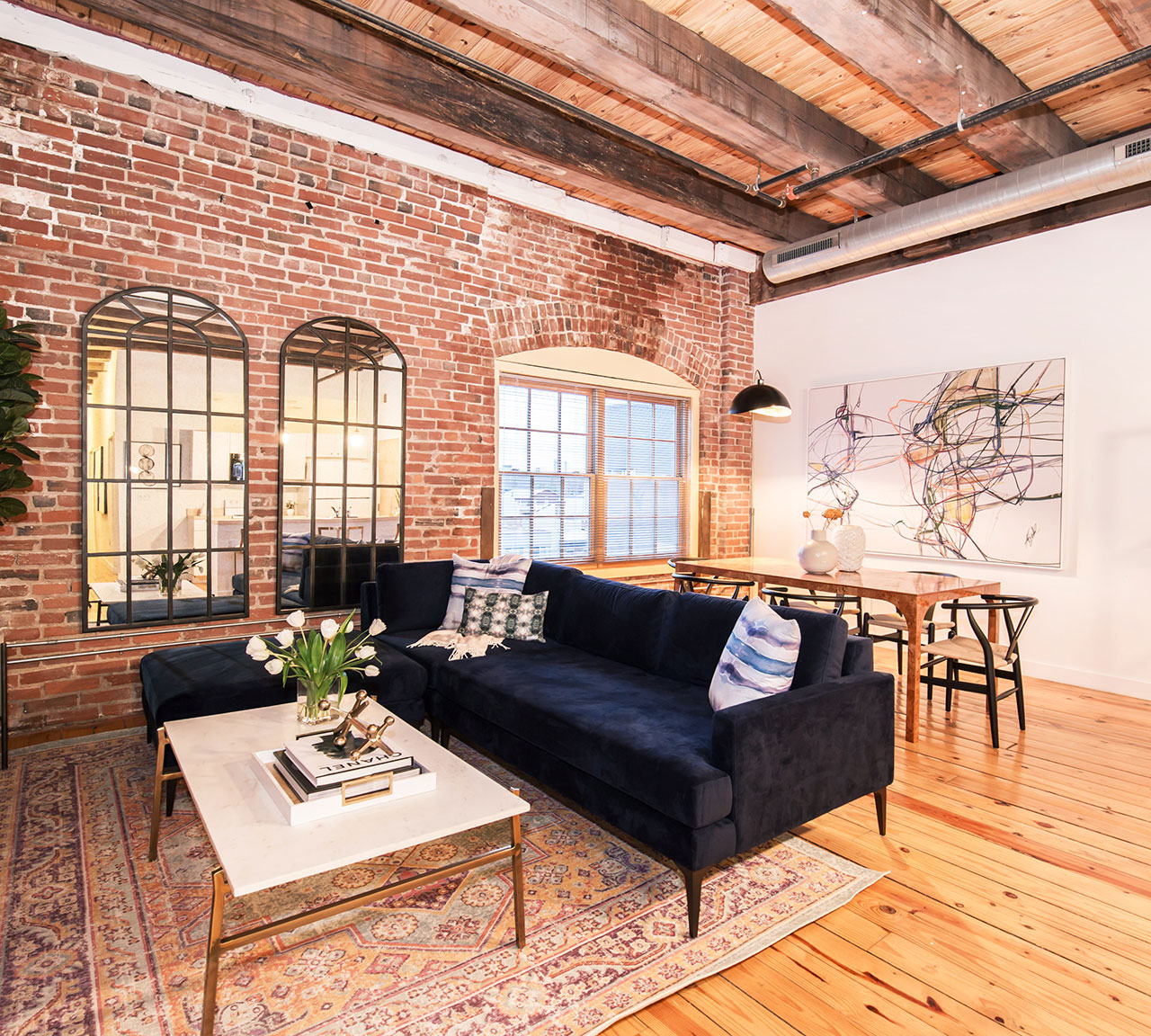 Style
Montesino residences offer the perfect mix of new and modern against warm and charming. Raw brick and exposed beams compliment modern features like ceiling fans, state-of-the-art kitchens and spa-quality bathrooms. These industrial style apartments bring a new level of sophistication to an authentic warehouse experience.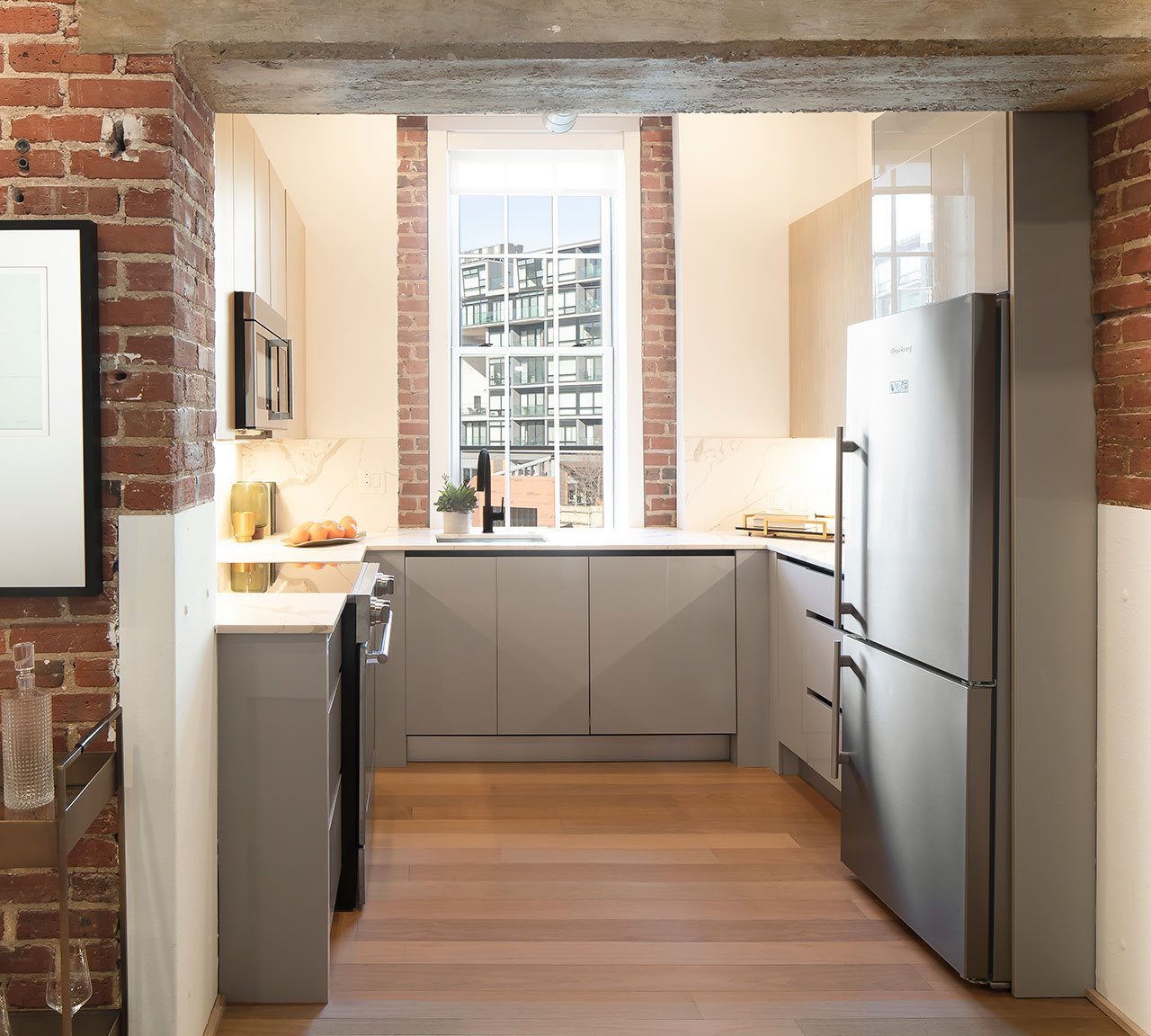 Palazzo Residences
Bold bright design is inherent in these newly renovated residences. The Palazzo apartments offer a generous array of enhanced features including Brazilian Oak hardwood floors and upgraded appliances. Each sophisticated kitchen includes Quartz countertops with waterfall edges and a solid backsplash, set against top of the line appliances and integrated lighting.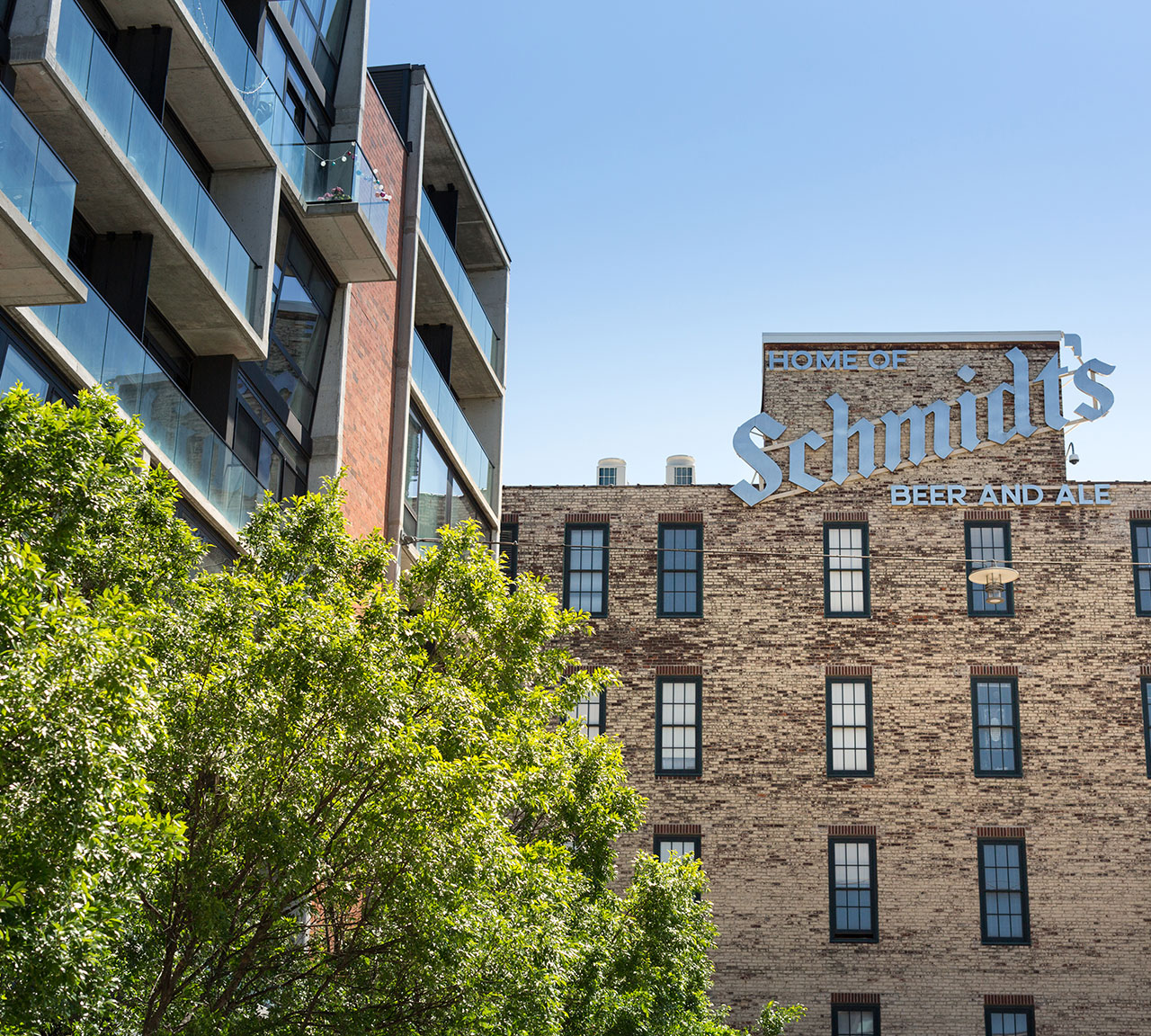 History
Montesino is now what was once one of the largest and most historic breweries in Philadelphia, Schmidts. Although we still enjoy a good beer from time to time, today we're a bit more Scandinavian focused when it comes to our buildings. With a nod towards all things clean and modern, our residential experience is a new take on this historical city center.